This toolkit was originally developed in 2016 by the Midwest Business Group on Health (MBGH) , a Chicago-based non-profit employer coalition of mid, large and jumbo self-funded public and private employers. Coalition activities focus on educational programs, benefits-related research and community-based activities that increase the value of health benefits and health care services.  Members are represented by human resources and health benefits professionals. It has been refreshed as of August 2020 with updated information, research and tools.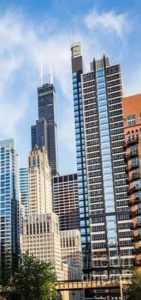 Increasingly, there is a more expansive number of specialty drugs and biologics coming to market for rare and chronic diseases or previously untreated conditions. With even more of these drugs in the research pipeline, faster FDA approvals, calls for greater price transparency, and continued cost increases from pharmacy benefit "middlemen" (e.g. PBM, health plan, distributor, wholesaler), employers are caught in the middle – unless they take action to change the status quo.
Employers are in a difficult position. How do they weigh the higher costs of specialty drugs against the real potential for improved outcomes, increased productivity and enhanced quality of life for their covered populations as part of a holistic benefits strategy?
In order to make informed decisions about cost effective and efficient ways to manage specialty drugs, it's important to first understand the landscape, the players, marketplace challenges and the role that specialty drugs will play now and in the future.  
Note: For the purposes of this toolkit, the terem "specialty drugs" will represent the entire landscape inclusive of "biologic" drugs.
Specialty Drug Trends: The Impact on Employers
Specialty spending is expected to reach 52% in developed markets by 2024. Uncertainty around the prices and impacts on spending of an increasing number of specialty, niche and rare disease drugs will make managing overall cost growth trends challenging. Source: Global Medicine Spending & Usage Trends: Outlook to 2024, The IQVIA Institute 2020 Report
Expect a significant number of approvals for cancer drugs in the future. They represent about one-third of all specialty drugs in the pipeline. Source: Managed Healthcare Executive, January 10, 2019
Specialty drug spend is now 50% of total healthcare spend and this is expected to trend up in the years ahead. Source: PBMI 2019 Trends in Specialty Drugs Report
The specialty drug market is expected to grow from $195 billion in 2016 to $280 billion in 2021. Source: CVS Insights, May 2018
Specialty drugs are increasingly coming to market for treatment of diseases with much larger patient populations (e.g. arthritis, migraine, asthma). This will have cost management implications for payors. Source: CVS Insights, May 2018
Biosimilars could lead to an estimated $54 billion reduction in direct spending on biologic drugs between 2017 and 2026. Source: Rand Health Quarterly, March 2018
In addition to specialty drug trends, there are continued increases in the number of new diagnostic/genetic tests and lab diagnostics for drug dosing and delivery applications.
For employers today, the status quo is no longer an option.